News
What is the History of Multihead Weigher?
Date:2021-07-28 17:06:43
Clicks:
Multihead weigher is a fast, accurate and reliable weighing machine for packaging food and non-food products.
The multi-head weigher was invented and developed by Ishida in the 1970s and is widely used in the food industry all over the world.
Initially, multihead weighers were used to weigh certain vegetables. Their use increased exponentially in the 1970s and 1980s, when they were used to quickly weigh snacks and candies into bags.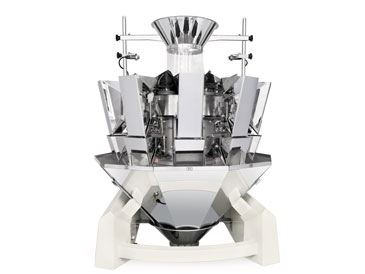 Multihead Weigher
Sticky products: cheese (including grated cheese), fresh meat, fish can use this product.
Granules and powders: Coffee granules and other products such as loose tea can be weighed on today's multi-head scales.
Fragile products: The unique scale structure with a shallow descending angle and various padded linings can weigh fragile items, such as handmade chocolates and delicious biscuits. It is usually used in conjunction with a case packer or other packaging system designed to handle fragile products.
Complex products: Rice, meat, and vegetables can be filled with ready-to-eat products using special designs.
Today, this machine has been widely adopted by the packaging industry due to its high-speed, high-precision and other characteristics, and has been produced by many manufacturers around the world. Some manufacturers have expanded a complete packaging production line to integrate multi-head weighers with other packaging machines, from fully automatic packaging machines to finished product conveyors and inspection systems. The inspection system includes a weighing and rejecting machine and a metal detecting and rejecting system.
Our company also has Multihead Weigher on sale, welcome to contact us.