News
Kenwei in China Propak 2021!
Date:2021-07-28 17:26:25
Clicks:
On June 23, the 27th ProPak China & FoodPack China 2021 was grandly opened. Because the domestic epidemic has been better controlled, the on-site personnel put on masks to protect themselves, but they did not reduce the enthusiasm of everyone to visit the exhibition. The scene is very lively.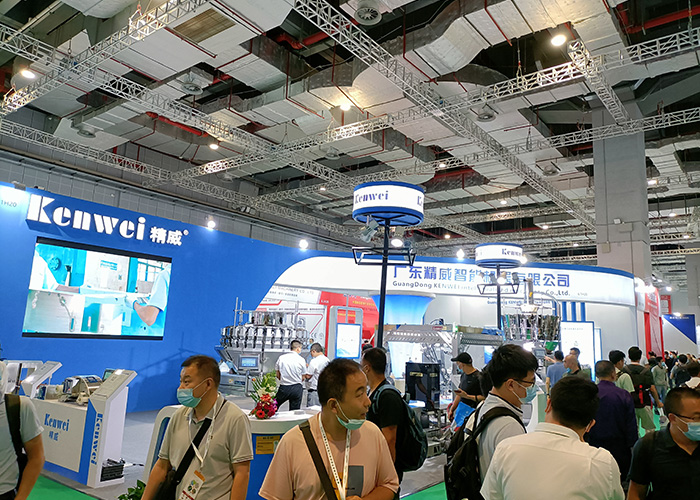 Kenwei, who had been preparing for a long time, still did not disappoint everyone. The booth design adopts the exquisite and atmospheric open display concept. The 360-degree penetrating visual effect allows the audience to browse all products without barriers. Various new quantitative packaging equipment and related packaging auxiliary equipment are arranged around the exhibition hall, which not only allows the audience to easily understand The products also let the audience understand Kenwei's rich product power in customizing a complete set of automatic quantitative packaging supporting solutions for customers. Let me understand by following along: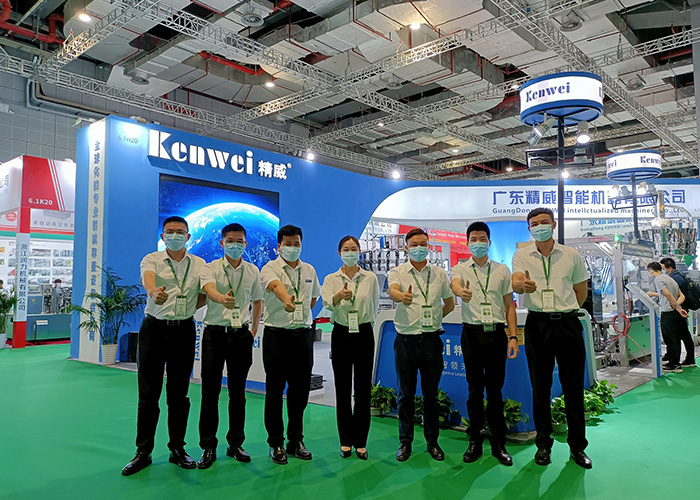 Of course, the reason for attracting a large number of visitors is not only the exquisite booth, but the most important thing is the various new weighing and packaging related equipment developed by Kenwei for the Shanghai Packaging Exhibition. In addition to the new intelligent multi-head combination weigher, a high-precision visual particle counting machine for the quantification of high-value particulate materials, an industrialized parallel manipulator boxing system and a plate chain metal detector were also exhibited: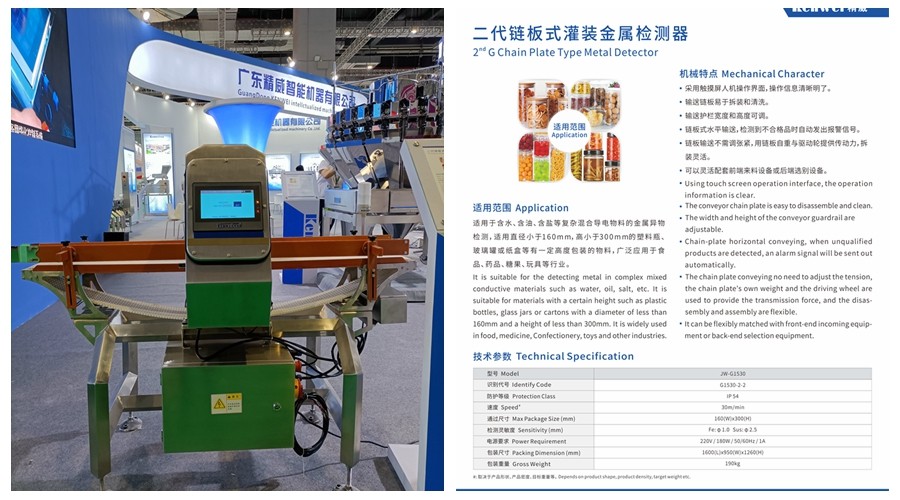 2nd G Chain Plate Type Metal Detector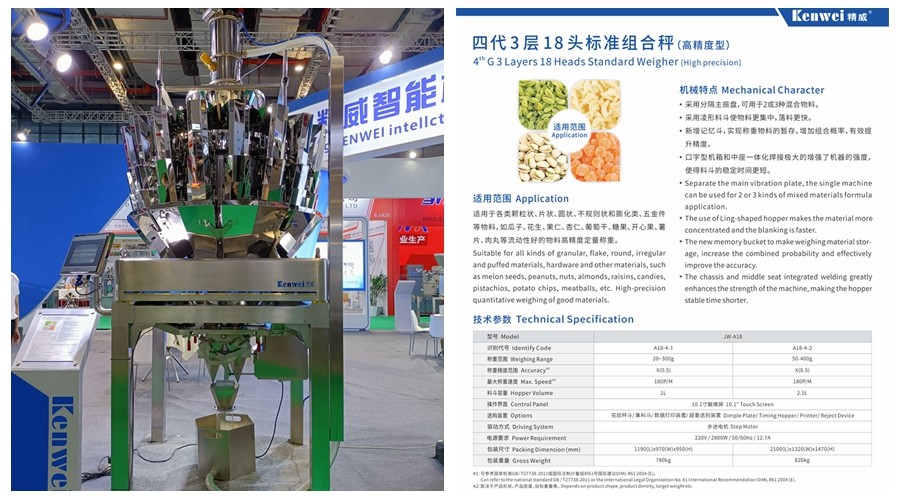 4th G 3 Layers 18 Heads Standard Weigher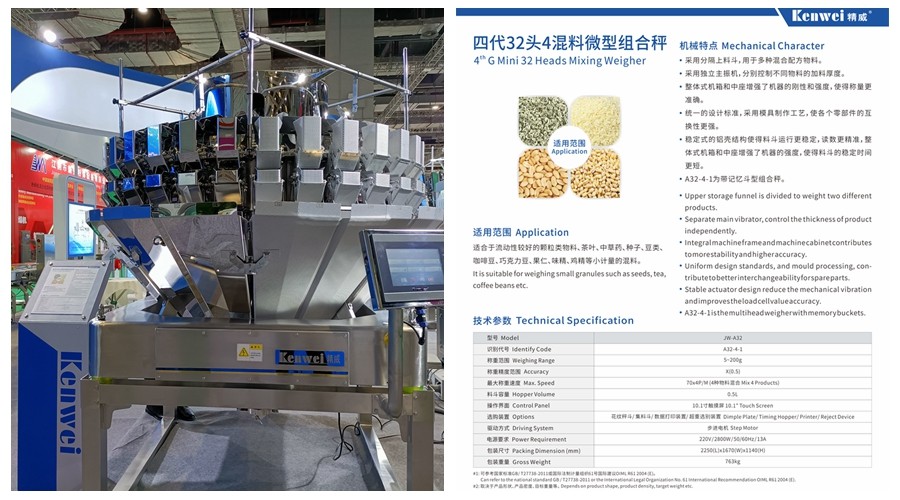 4th Mini 32 Heads Mixing Weigher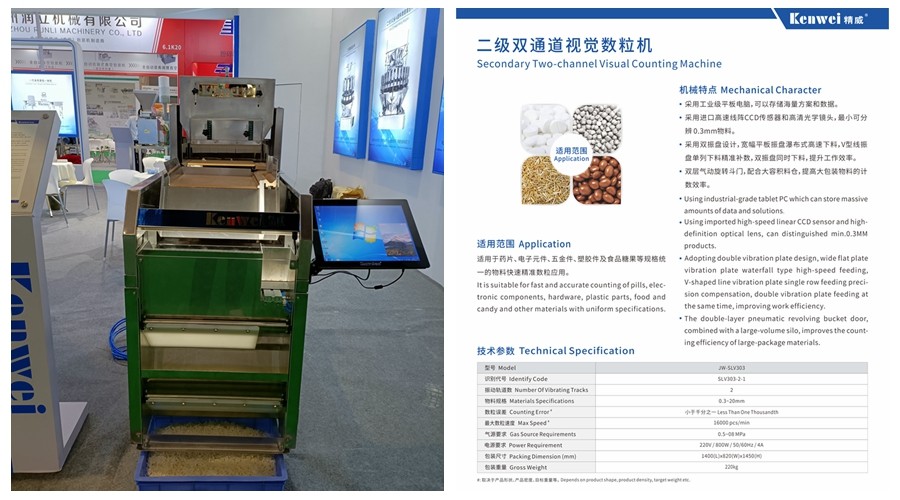 Secondary Two-Channel Visual Counting Machine
Want to know more and more specific equipment consultation? Go now! We are eagerly looking forward to your arrival 6.1H20, give you a detailed introduction, and provide you with professional and efficient weighing and packaging customized solutions. June 23-25, Shanghai (Hongqiao) National Convention Center, we are waiting for you!