News
The First Talent Fair of Kenwei was held warmly
Date:2021-11-19 08:45:53
Clicks:
On the morning of November 13,2021,under the arrangement of the personnel department,the first talent fair of Kenwei was held as scheduled in the meeting room ,the atmosphere was warm ,and everything seemed orderly and full of youthful vitality.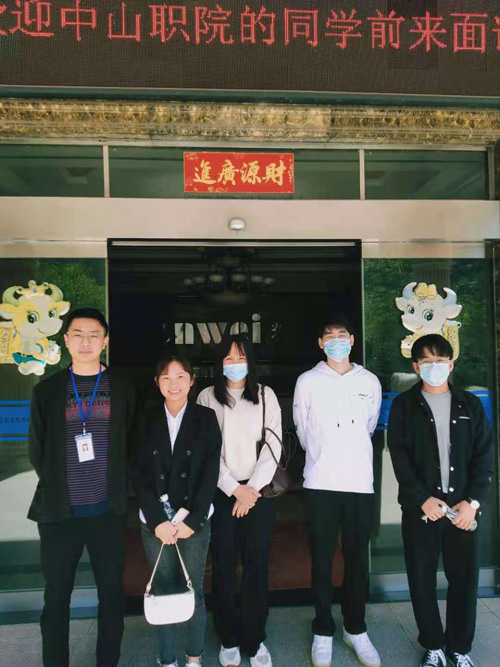 The related majors' fresh graduates from Zhongshan Polytechnic and Zhongshan Open University entered the meeting room with a relaxed smile,full of expectations.These students major in logistics,applied English and so on,Their majors is highly matching with our company's current demand position.In order to deepen the student's understanding of the company,we played a short video to introduce the company,showing the development process,market layout and future prospects of our company.After a simple welcome speech,the fair entered a two-way communication link,The director of service department,domestic sales department and foreign trade department talk with the student who apply for the department face to face.The performance of Ziqing who from the 2022 applied English was outstanding,Her professional grades are ranked first in her class, spoken English was fluent,she is very suitable candidate for foreign trade salesman,other students perform were well too,They show the elegant appearance and quality of the new generation of college students,After the interview,they also expressed their intention to join the company.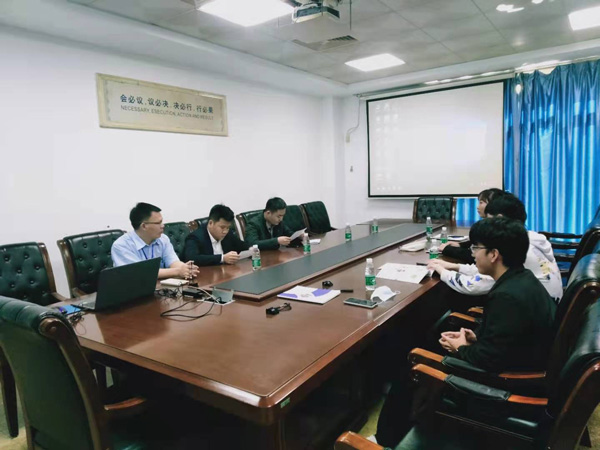 Elite talents hand in hand,kenwei Intellectualized shake all over the world,male wind like a dragon support on the cloud,dance in Xiangshan happily. At11:40 the fair entered an end in a happy atmosphere,after have the lunch in the canteen,the company sent students back to their school.This talent fair is not only showed the company's high attention of the cooperation between the two sides,but also showed the etiquette and demeanor of the company.The smooth holding of this talent fair has a special significance for the company.It not only opened the prelude to school-enterprise cooperation,but also opened up a new situation in the subsequent student introduction and talent development,We also look forward to the future cooperation with the college students to achieve win-win results between both sides!